With the wonderful outdoor recreational opportunities of
the Tahoe National Forest, pristine alpine lakes, rushing rivers and snowcovered mountains,
Foresthill attracts outdoor enthusiasts from around the world to experience its natural beauty.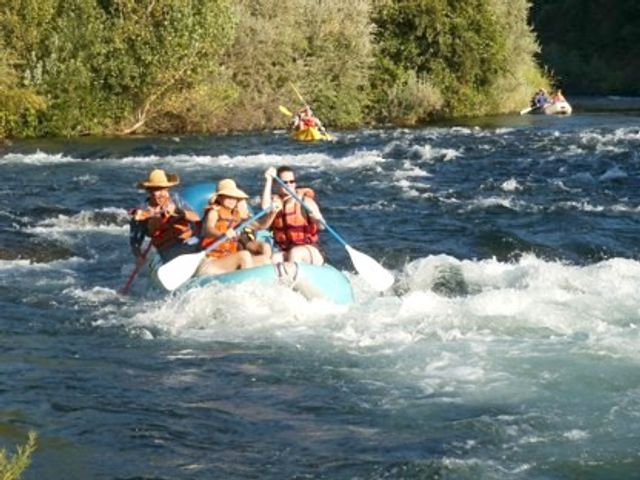 So Much To Do, So Much To See!
From the spectacular views of the snow-capped Sierra Crystal Mtn Range to the adventurous trails of the American River Valley, world-class rafting and the rich history of the California Gold Rush, the Foresthill Divide provides year-around recreational opportunities and a special way-of-life for the involved citizens of the community.
The Foresthill Divide is an amazing place, full of scenic vistas, historic sites, and places for both socialization and solitude. The main recreation areas are the Sugar Pine/Big Reservoir area north-east of Foresthill off Foresthill Rd, China Wall OHV staging area, French Meadows and Hell Hole Reservoirs east of Foresthill off Mosquito Ridge Rd. Self-guided tours provide a great family outing at the Placer County Big Trees Grove - the northernmost grove of Giant Sequoia.
We invite you to come explore the Foresthill Divide and see why we love it so much!