Safe Kids Halloween. Downtown Foresthill
Let's have fun in 2021!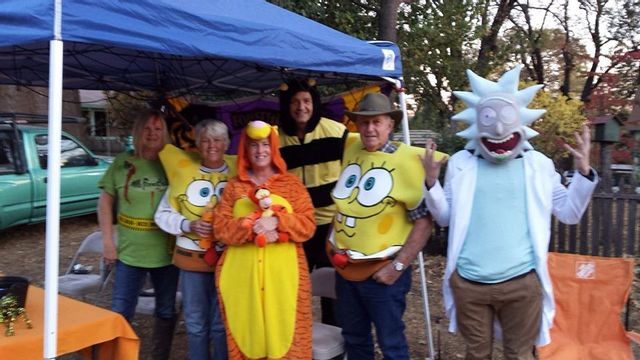 Description
The Chamber, Foresthill 4Wheelers & Makers is supporting Foresthill's Downtown Safe Kids Halloween event this year. Downtown Foresthill. Businesses, organizations and residents invite Trick 'r Treaters to roam downtown Foresthill for the best treats in a safe, lighted environment. Event is scheduled regardless of weather conditions.

Other events also happening on Halloween:
- Haunted house on the boardwalk sponsored by Chamber, Foresthill 4Wheelers & Makers
- Luminary event at the Foresthill  Community Cemetery on Church St from 6-8 pm. Featuring guest speakers from Foresthill Friends of the Library spinning ghost stories.
A suggested donation of $10.00 for a luminary on the space of your choice can be a wonderful way to support this historical cemetery. Please send a check no later than October 29th to: PO Box 73, Foresthill CA. 95631 and include: Luminary dedicated to; From; Your address.

Foresthill Divide Chamber of Commerce
24470 Main St. #B, PO Box 346, Foresthill, CA 95631
5:00 PM PDT
to 8:00 PM PDT
Private:No
RSVP Required:No
Accept Registration Online:No